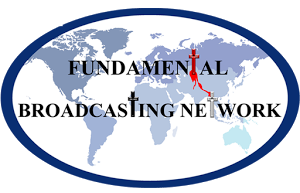 Fundamental Broadcasting Network

Grace Baptist Church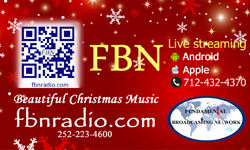 FBN is a local church ministry of Grace Baptist Church. Clyde I. Eborn, Pastor.

Contact us
Grace Baptist Church
520 Roberts Road
Newport, NC 28570
252-223-6088
Christmas Cantata Schedule


Christmas Cantatas will broadcast weekdays at 7:05pm. Saturday's program begins at 10:05am and Sunday's cantata is at 9:05pm. The schedule is listed below:

November 29 Christmas Carol
November 30 The Mystery of Christmas
December 01 Promised One
December 02 The Greatest Gift
December 03 Then Jesus Came
December 04 Star of Hope
December 05 From Christmas to Calvary
December 06 Come As a Child


Use this video link to share FBN with your loved ones during this Christmas season...
FBN Christmas Music
FBN Mobile App
FBN radio has a free app for Android and Apple devices. Go to your app store and search for "FBN"...install and listen!

* Tune In Radio App still available

Tune In Radio Instructions
*Join FBN's text club for ocasional updates from FBN. Text "FBN" to 84444.


712-432-4370 - FBN Instant Audio