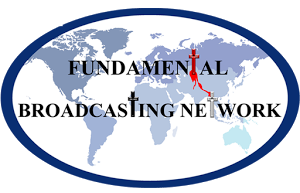 Fundamental Broadcasting Network

Grace Baptist Church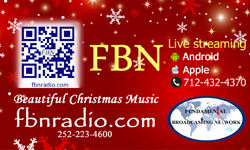 FBN is a local church ministry of Grace Baptist Church. Clyde I. Eborn, Pastor.

Contact us
Grace Baptist Church
520 Roberts Road
Newport, NC 28570
252-223-6088
Thank you to all of our
"FBN Listeners!"


We just can't praise God enough for all He's done for us! By His grace we finished the calendar just after 9 pm Friday night. We began raising funds to replace FBN's aging satellite delivery system first thing Saturday morning, and God blessed again by letting us reach the needed goal of $40,000.00 by 9pm. There were 643 donors and 136 first time callers throughout the week. To God be the glory, great things He has done!!!



FBN Mobile App
FBN radio has a free app for Android and Apple devices. Go to your app store and search for "FBN"...install and listen!

* Tune In Radio App still available

Tune In Radio Instructions
*

Join FBN's text club for ocasional updates from FBN. Text "FBN" to 84444.