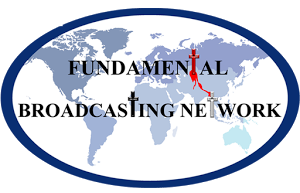 Fundamental Broadcasting Network

Grace Baptist Church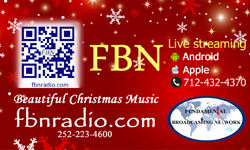 FBN is a local church ministry of Grace Baptist Church. Clyde I. Eborn, Pastor.

Contact us
Grace Baptist Church
520 Roberts Road
Newport, NC 28570
252-223-6088
Fall Share-a-thon
October 20-25, 2014


The Lord allowed us to meet the daily operating expenses for the year. We are now working on a special project to replace FBN's satellite delivery system. The current system has worked well for over 20 years, but changes in technology will make the current system obsolete. Our current satellite system is reaching the end of its useful life, and satellite is what makes FBN a network.


For up-to-date Share-a-thon news
click the link below
FBN Mobile App
FBN radio has a free app for Android and Apple devices. Go to your app store and search for "FBN"...install and listen!

* Tune In Radio App still available

Tune In Radio Instructions
*

Join FBN's text club for ocasional updates from FBN. Text "FBN" to 84444.