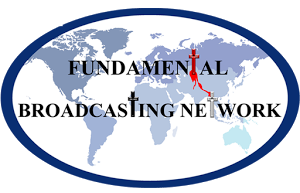 Fundamental Broadcasting Network

Grace Baptist Church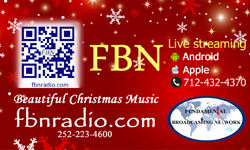 FBN is a local church ministry of Grace Baptist Church. Clyde I. Eborn, Pastor.

Contact us
Grace Baptist Church
520 Roberts Road
Newport, NC 28570
252-223-6088
Fall Share-a-thon
October 20-25, 2014


Join us again, tomorrow morning, Thursday at 7:00 am for more Fall Share-a-thon. We will continue to mark off calendar days. Have you called in with your renewal gift yet? If not, please pray and call us at 252-223-4600. We look forward to hearing from you!




For up-to-date Share-a-thon news
click the link below


FBN Mobile App
FBN radio has a free app for Android and Apple devices. Go to your app store and search for "FBN"...install and listen!

* Tune In Radio App still available

Tune In Radio Instructions
*

Join FBN's text club for ocasional updates from FBN. Text "FBN" to 84444.