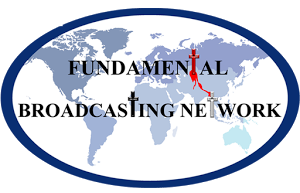 Fundamental Broadcasting Network
Think About It


Read Ephesians 4:29
Think before you speak. Use discernment before you talk. Once your words leave your mouth,
they cannot be taken back. We must be careful about the words that leave our mouths. The Bible
has a lot to say about our words. It is amazing that something so small, your tongue, can be so
powerful. We need to T.H.I.N.K. about the words that we say.

T – Are your words TRUE? Proverbs 8:7
H – Are your words HELPFUL? I Thessalonians 5:11
I – Are your words IMPORTANT? Proverbs 15:4
N – Are your words NECESSARY? Proverbs 21:23
K – Are your words KIND? Proverbs 31:26

If your words you plan to say are not true, helpful, important, necessary or kind, they you
probably should not say them.


BB
Thank you Glow Jr. Devotions for allowing us to use these devotionals on fbnkids.com. If you would like more information
on how you can receive these devotionals, please copy the url into your web browser: glowpublications.com