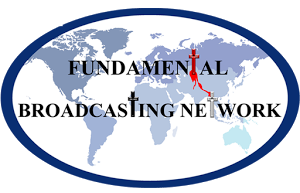 Fundamental Broadcasting Network
Stay Clean For Jesus


Read Habakkuk 1:13, James 3:17, Proverbs 15:26
It is very important to God that His children keep themselves pure, because God is holy. There
is no sinfulness in Him at all. He is light and in Him is no darkness. His eyes are so pure that He
can not look on sin.
We should keep our bodies clean because we are His temple - the place where the Holy Spirit
lives. We need to keep our minds pure so our thoughts and words will be kind and pleasant. A pure
heart brings blessings, righteousness and wisdom from the Lord.
How can we be pure? We can trust His Word and His commandments because they teach us how
to live. When we obey the truth by the power of the Holy Spirit, and grow close to God, He gives us
wisdom about how to stay pure.
God longs for His children to honor Him by keeping themselves pure.

FB
Thank you Glow Jr. Devotions for allowing us to use these devotionals on fbnkids.com. If you would like more information
on how you can receive these devotionals, please copy the url into your web browser: glowpublications.com