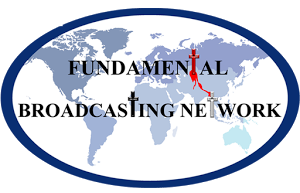 Contact Us
1. Mail your check to:
Fundamental Broadcasting Network
520 Roberts Road
Newport, NC 28570
2. Use your credit card. You can make a secure gift via PayPal with the handy form on the left, or you can call FBN from 8:30 until 4:00 Eastern Time, Monday through Friday.
(252) 223-4600 or
1-800-245-9685

Your gift of any size will be greatly appreciated and will allow us to continue the worldwide ministry of FBN. May God bless you for your faithfulness.

Support FBN
FBN is a Faith Ministry, operated by Grace Baptist Church of Newport, NC.
FBN and your local radio station are supported by the faithful gifts of our
listening family. If you would like to financially support this ministry,
you may do so in two ways.



Support FBN by making a
donation today!


FBN is a listener supported radio station
© 2018 Fundamental Broadcasting Network. All Rights Reserved.